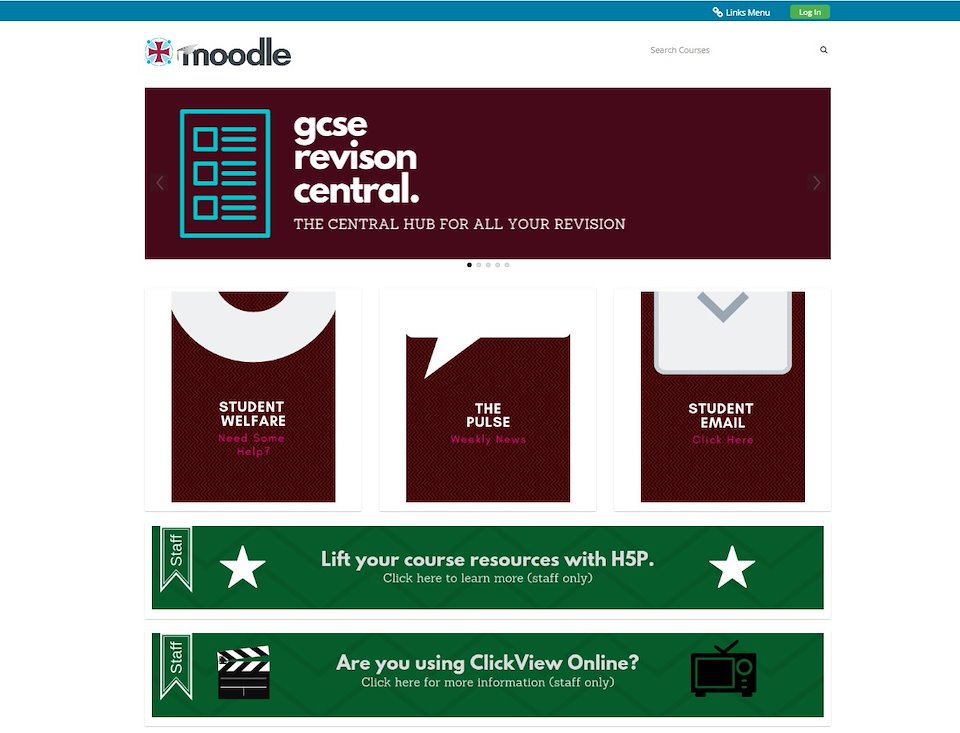 Front page of the Moodle I manage for 1500 students and 200 teaching staff at SMRT, Bristol. Theme customisation and branding work undertaken.
I emphasise with teaching staff the importance of good course design with clear navigation, structure and chunking of content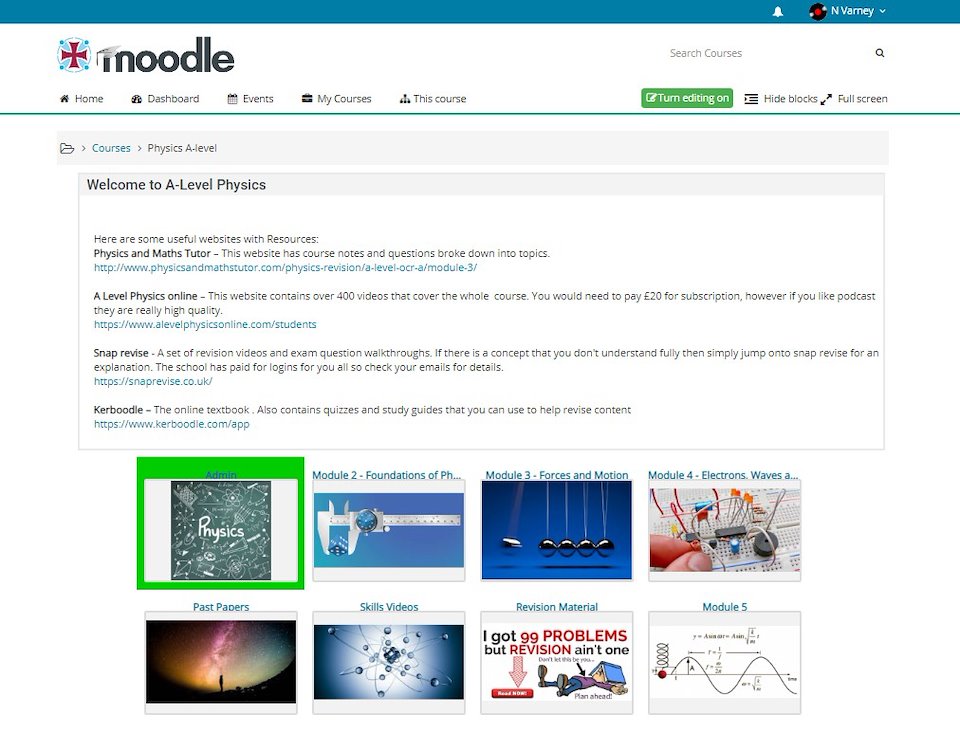 I deploy and train the use of course formats that work effortlessly for teachers to create and students to use.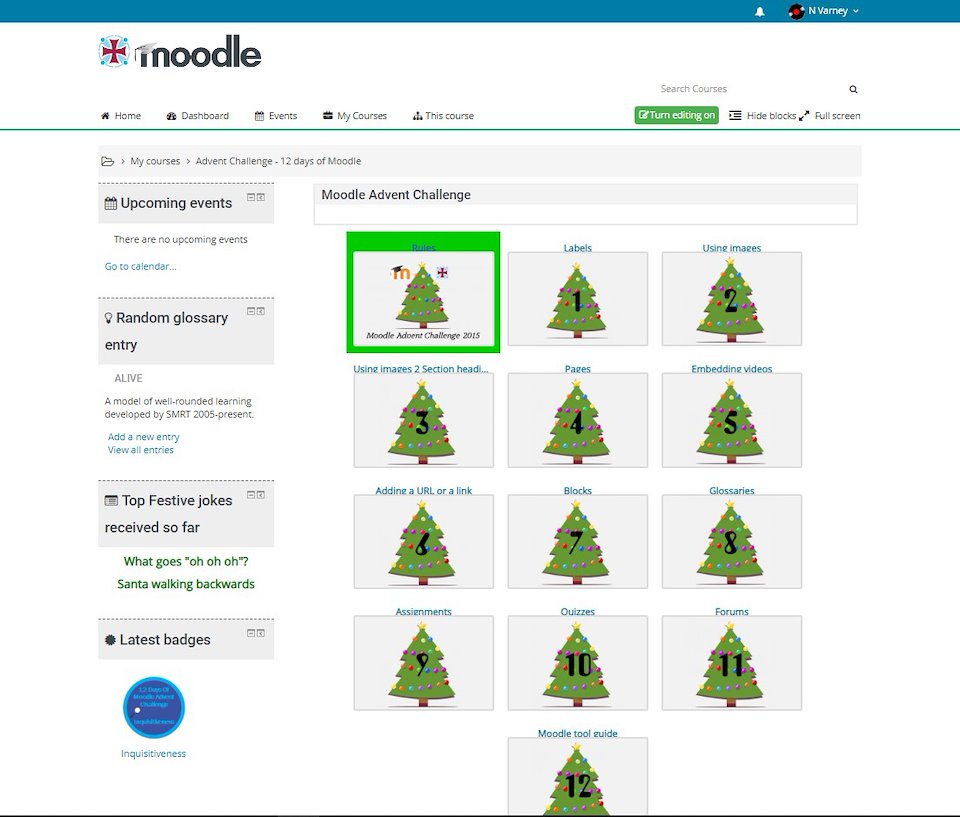 Innovative staff training initiative written and designed to promote Moodle to new users and raise standards of course design. Incorporating some principles of gamification (challenges, badges for rewards, hidden Easter eggs) .
An excerpt from Day 1 of the Advent Challenge. The first task featured Labels and their importance in providing context. support and navigational assistance within Moodle courses. Completion of this task triggered the release of a hidden congratulatory label and a badge.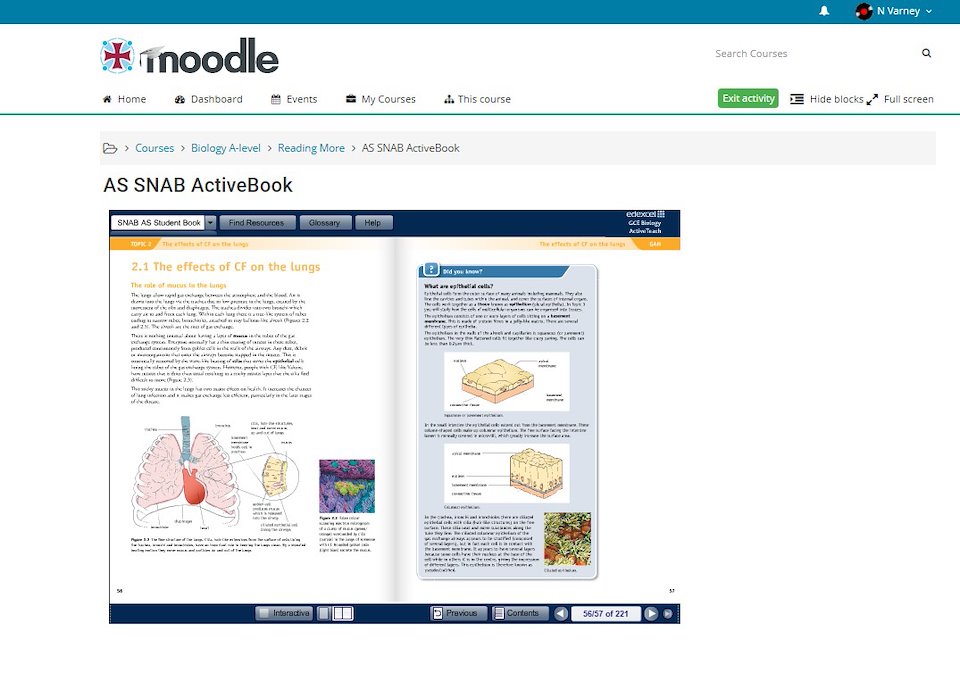 Incorporate third party content creation tools within Moodle course environments to enrich learning. This is resource to support the delivery of the OCR ICT course produced in Articulate Studio. I have incorporated content from Powtoon, Zaption, Storyline and ClickView.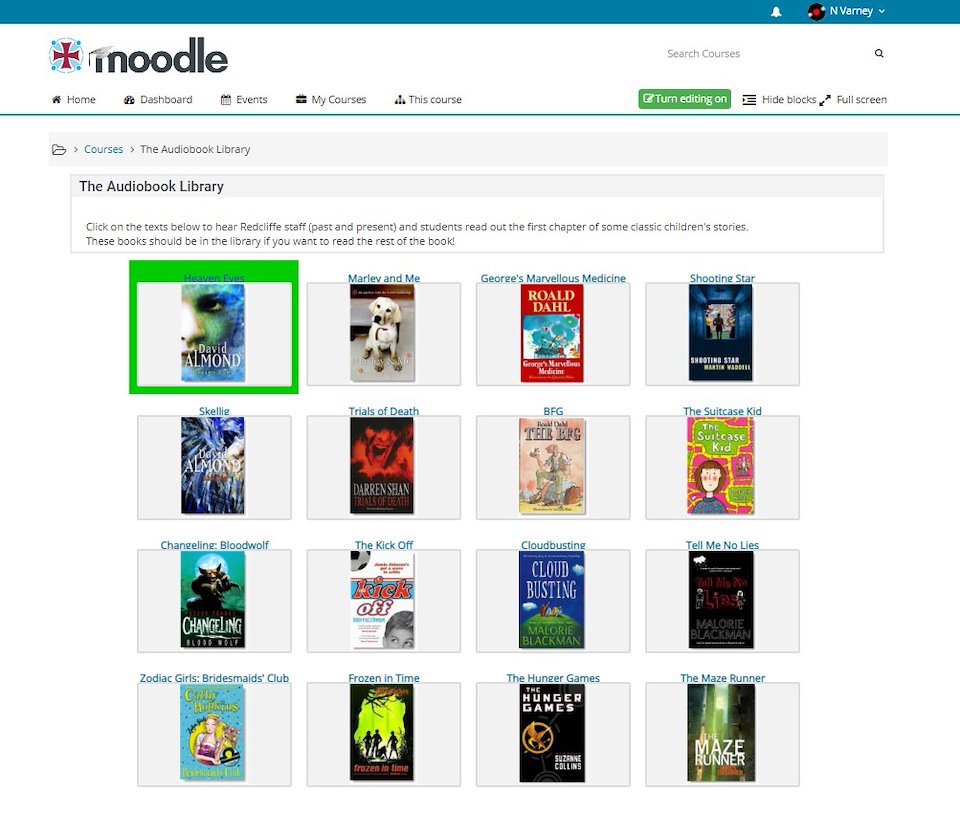 An audiobook library to help promote literacy featuring first chapters read by various teaching staff.
Have produced extensive support materials for teaching staff on Moodle and other technologies. This is supplemented with 1:1 training, group workshops and video tutorial support.